There is nothing like the warm glow of a crackling fire to warm the cold winter ahead! Make it even more beautiful and enjoyable with a new paint grade mantel - fully installed for only $1585. Take advantage of this special offer NOW and have plenty of cash left to enjoy the holidays!
Call us today at (925) 689-7322.
We invite you to come down and see our showroom mantel samples and let Moulding Masters help you decide the size and style that works best for you. With years of expertise, we make it easy for you to chose the right style, size and material.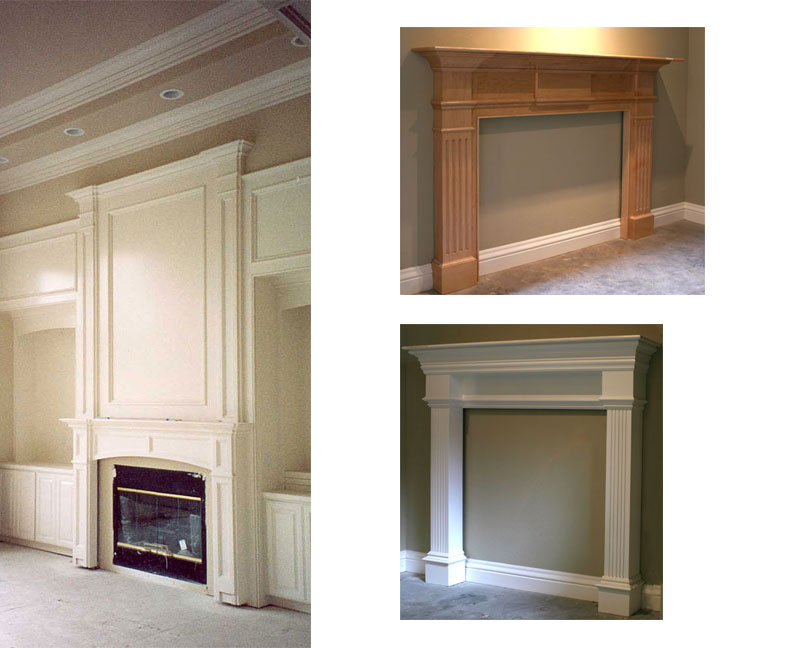 Dressing up a fireplace really adds a lot to a room, and the effect is enhanced by matching it with moulding in the room. See the example below, where the fireplace mantel is topped with crown, and the same casing and crown are used to make a bookshelf next to the fireplace. You might consider adding bookshelves, cabinets, or a bar or entertainment center on the wall to create a coordinated look to the room.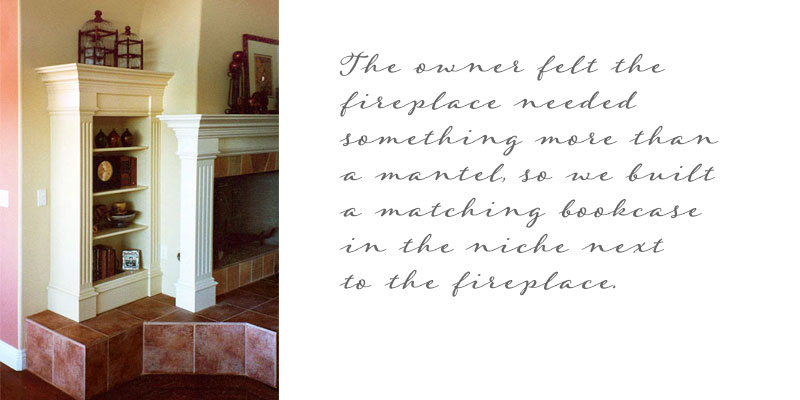 Our creative, courteous and expert staff will be happy to help you! We are a family owned business and have been Diamond Certified or 10 years due to our policy of treating our customers the way we would like to be treated.